Daniel Ricciardo is originally from Perth Australia and is one of the hottest properties in F1 today. He currently drives for the McLaren F1 team with his most recent victory being at the Italian Grand Prix at Monza in 2021.
Already a multiple Grand Prix winner it's surely just a matter of time before Daniel Ricciardo joins the greats as a future F1 World Champion!
Daniel's racing journey started aged 9 in karts as a member of the Tiger Kart Club, he soon progressed to National and International karting levels before moving to single seater racing cars and then onto the road that led to F1!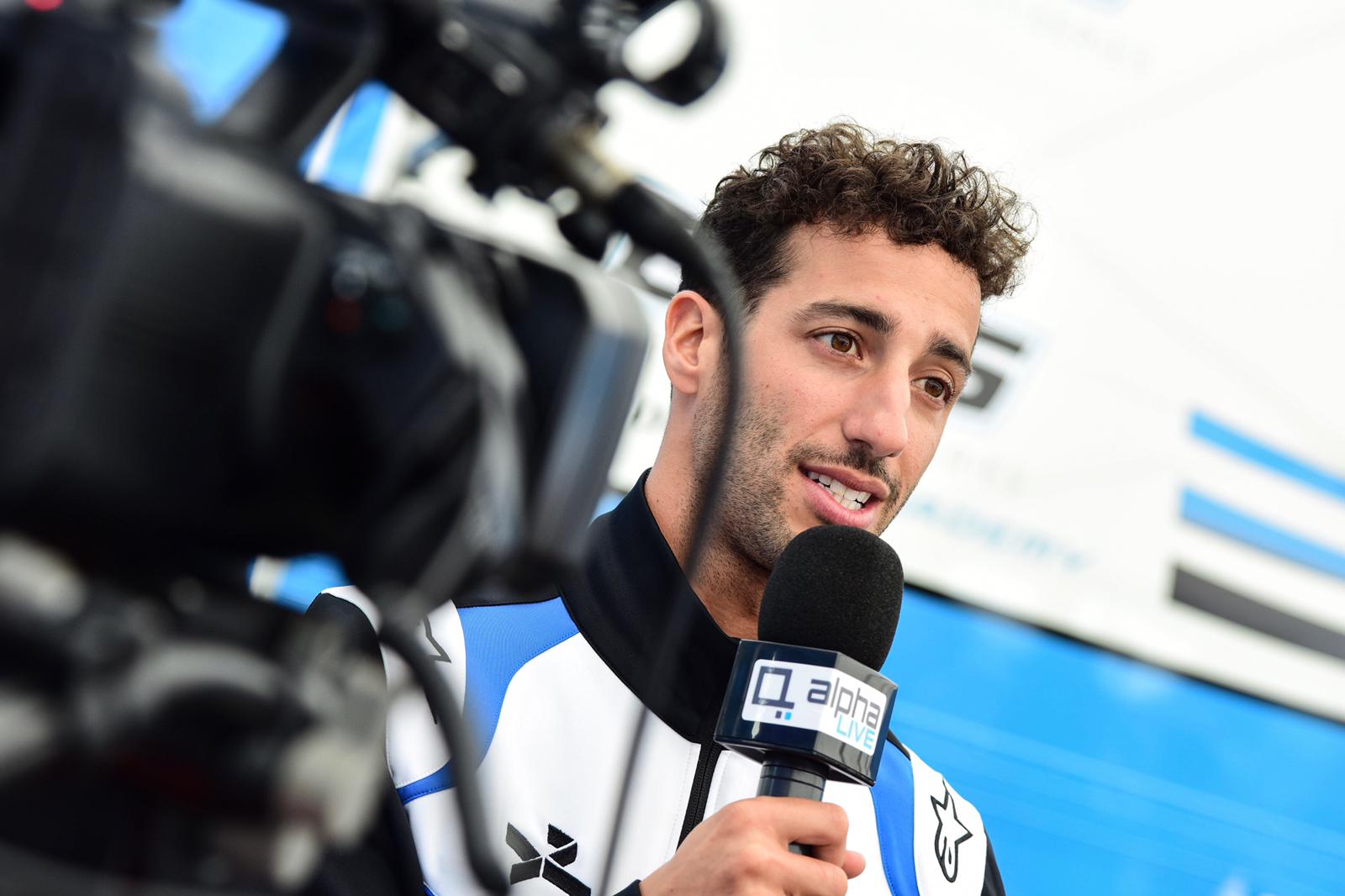 Today Daniel Ricciardo is one of the most popular and respected F1 drivers on the grid. He is famous for his late braking and overtaking skills that he first developed whilst in karting. He is always positive and a fantastic ambassador for F1 and young up and coming drivers. 
Daniel is also very funny and is also famous for drinking Champagne from his race boot on the podium – known in the trade as a shoeey!
Never one to forget his roots and his passion for racing Daniel decided to commission his own kart chassis in 2015 so he could encourage youngsters to take up karting and maybe just maybe follow in his footsteps – so the Ricciardo Kart brand was born!
In 2018 Andy Cox developed a further idea for the Ricciardo Kart brand and with Daniel and his management team presented the Daniel Ricciardo Series.
The EXCLUSIVE Daniel Ricciardo Series is where drivers all use a Ricciardo kart, using inspiration of Daniel as our Ambassador to promote new young drivers into the sport of karting in a positive way.
The Daniel Ricciardo Series is an exclusive racing club where all the racing DRS Ricciardo Karts are purchased by the drivers and their families, they are all same specification making the racing close and fair with the emphasis on the driver's ability and at an affordable cost.
The Daniel Ricciardo Series (DRS) was launched in 2019 and has been a huge success with Daniel Ricciardo himself visiting a race to meet all the kids racing, signing autographs as well as watching them drive the DRS Ricciardo karts !
The Daniel Ricciardo Series is THE place to start your Racing journey……
To start your racing journey with the Daniel Ricciardo Series CLICK HERE